Forest Gallery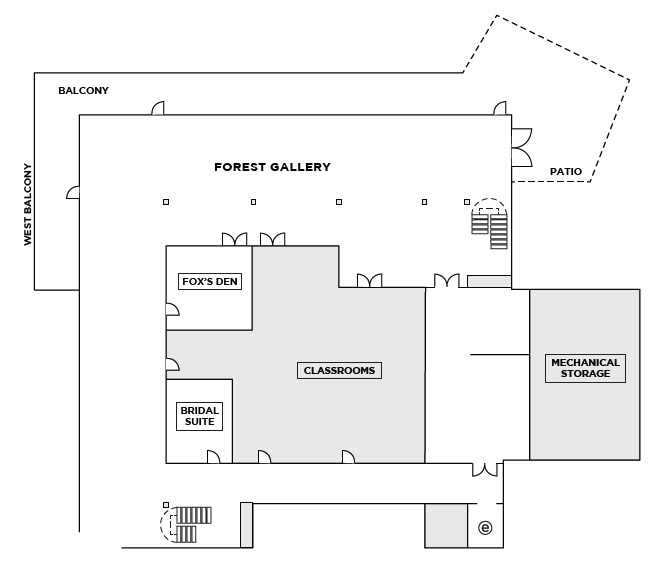 Main Hall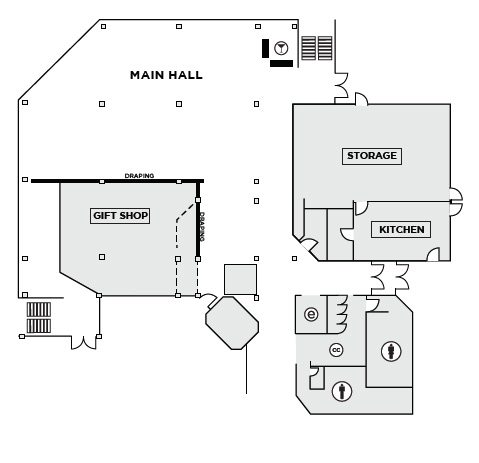 Glass House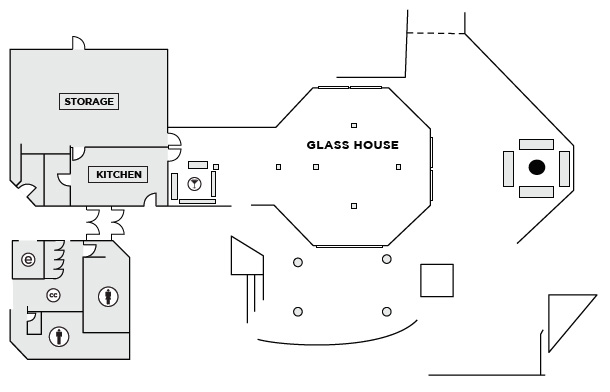 Measurements are an estimate, as the space is not a perfect square.
Please note that these capacities are approximated based on the builder dimensions provided, and may vary once physical furniture is brought into the space. These figures are contingent on stage size, dance floor, audio/visual, requirements, etc.

INDOOR VENUES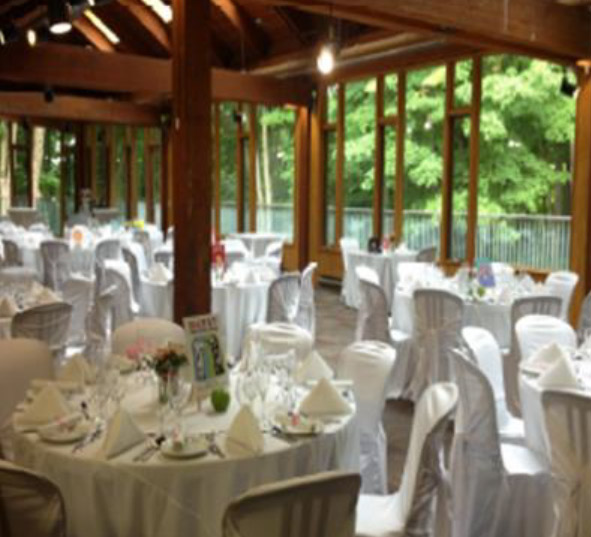 FOREST GALLERY
This newly updated space features an expanse of windows that overlook the lush forest, skylights over vaulted ceilings, wood beams and a beautiful outdoor balcony perfect for breaks or entertaining.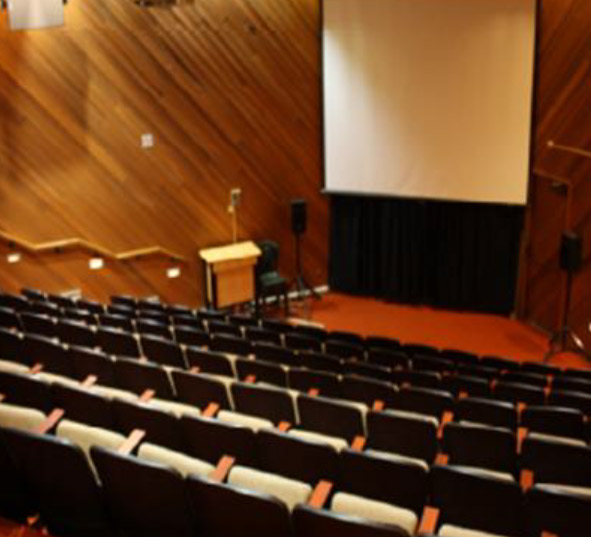 THEATRE
Experience this classic and intimate space featuring wood beams, soaring ceilings and skylights for your meeting, presentation or product launch.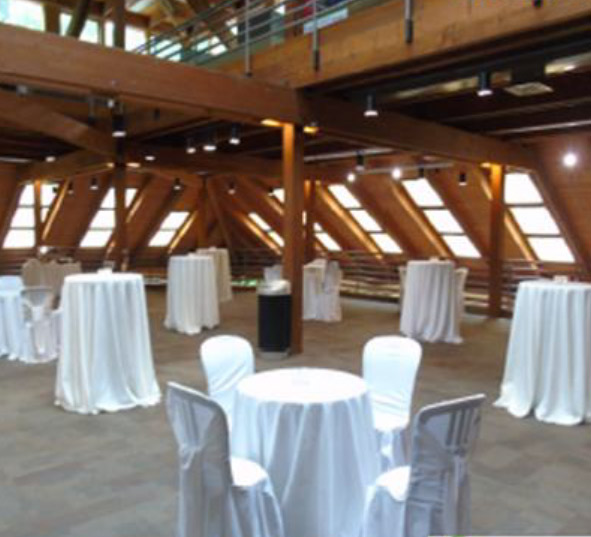 MAIN HALL
This movie style theatre is equipped with surround sound speakers and a large in-ceiling screen, the perfect space for meetings and presentations.
OUTDOOR VENUES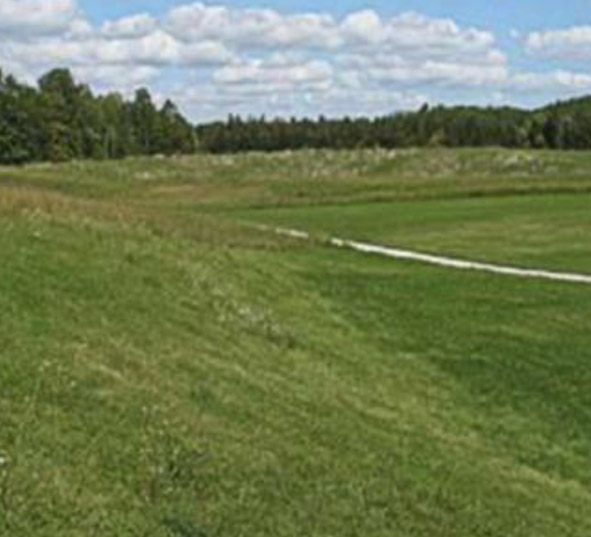 KITE FIELD
This open space with vast, green grass can be tented for an event or used as an open air space. From entertainment to food service, this space can suit your every event need.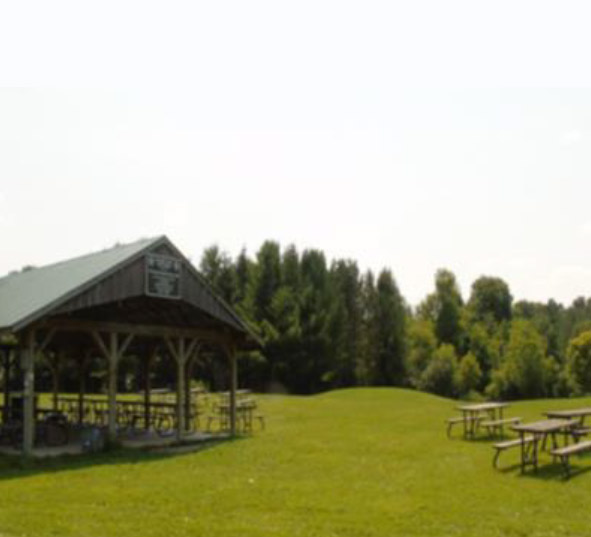 PICNIC SHELTER
The shelter and surrounding green space will certainly meet your group activity and catering needs.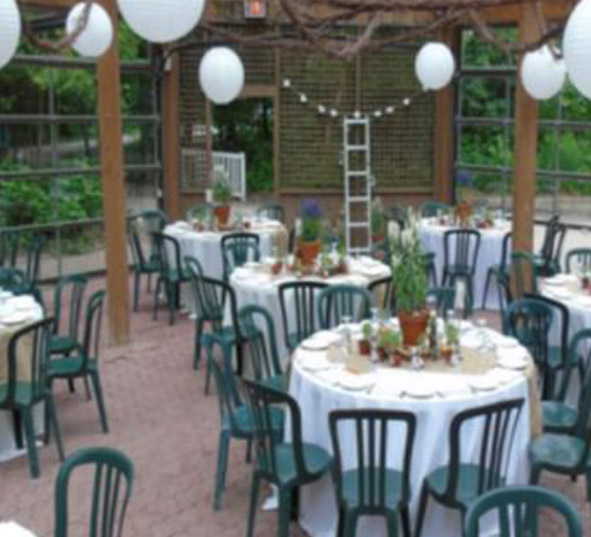 GLASS HOUSE
Our signature space, surrounded by lush greenery, features glass walls and wood beams creating an exclusive and natural setting for your corporate milestone, anniversary, retirements or any celebration.